Do You Help Others Find Their Values?
We have the perfect solution for you. Introducing our intuitive invitations system. Simplify your work, amplify the impact, and guide others towards self-discovery. Use the power of our platform and make a meaningful difference in their lives.
Is it free?
Of course it is. Our mission is to propagate knowledge about values and make it accessible to everyone. We firmly believe that self-discovery and understanding one's core values are fundamental to personal growth, more meaningful relationships, fulfilling careers, greater sense of purpose, and overall well-being.
New possibilities
Easy Management

:

Effortlessly manage all your invitations from one convenient page, ensuring a streamlined and organized workflow.

Ease of Use

:

The invitations system is user-friendly, making it easy for both you and your clients to navigate and engage with.

Enhanced Client Relationships

:

Strengthen your relationships with clients by offering them a transformative experience of self-discovery through extending their results.

Efficiency and Time Savings

:

Save time by extending multiple results at once with a quick and simple payment process, allowing you to focus on guiding your clients towards growth.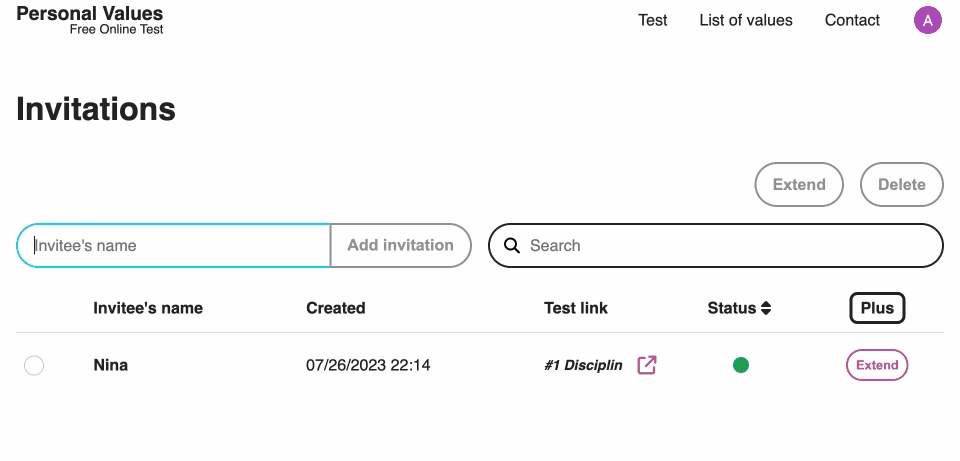 Invitations Within Seconds
Simplicity at its best! Just add your invitee's name, and you're all set to share the transformative journey. No complex setup required.
Save Some time
If you decide to extend some results, with batch payments, you can extend results for whole groups of clients.
Focus more on guiding and supporting your clients.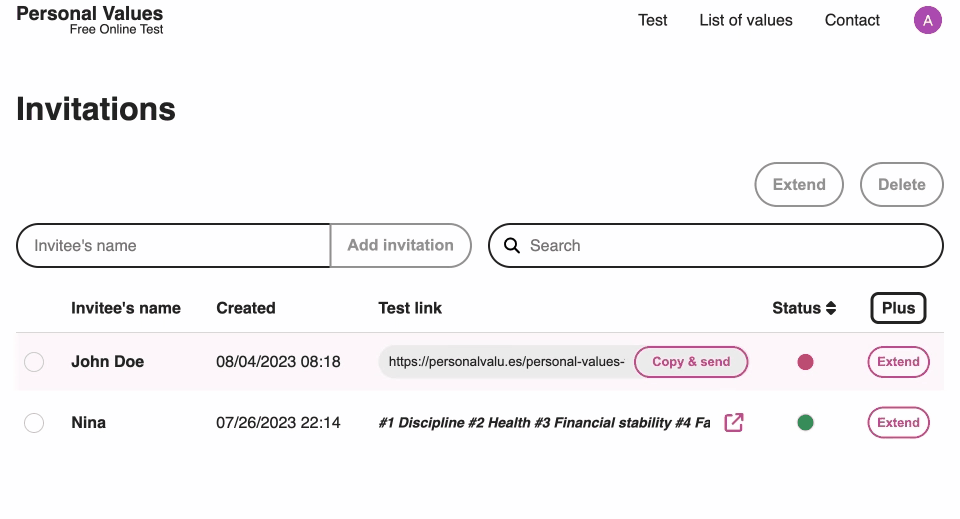 Get Started with Invitations
FAQ
How can I send invitations?

How many invitations can I send?

Will the invited person know that I have the ability to see their results?

Can my client get extended result immediately after the test is completed?

What currency am I billed in?

What are my payment options?

How can I request a refund?

What if I have more questions?